Welcome To Tridev Industrial Consultancy

Industrial Subsidy in Ahmedabad | Government Subsidy Consultants in Ahmedabad
You are Welcome for investing your valuable time and resource to visit us on our website. Here you will find information about our offerings, consulting services and our operations. We at "TRIDEV INDUSTRIAL CONSULTANCY" established by Hareshbhai Patel (Founder) & Bhaumik Patel consultants for Subsidies of MSME Manufacturing Sector. We have emerged as the prominent consultant for getting the best deals in subsidies for manufacturing industrial projects in Gujarat. We are successfully rendering services to entrepreneurs regarding Government's various subsidy schemes since last 21 years.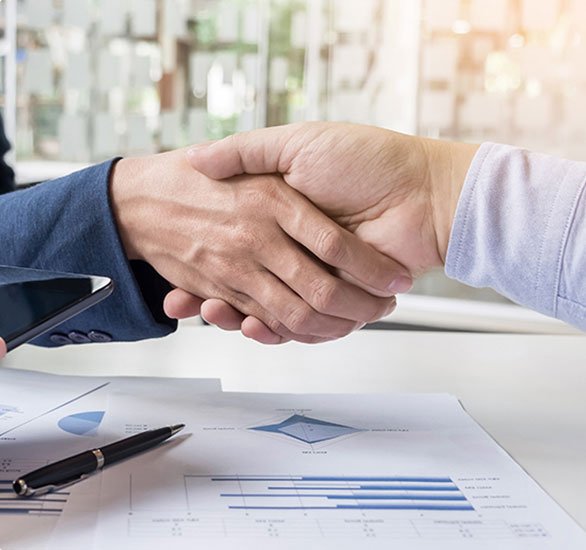 We are a subsidy consultant based on Mehsana, Ahmedabad, Gandhinagar, Patan, Palanpur(B.K) with huge experience since 1998 in subsidy consulting in central & State government subsidy schemes. Our knowledge, expertise and powerful network inspire us to provide quality services at all times. We are confident we can meet all your subsidy needs to the fullest. You can confide in us to help you make well informed decisions. Feel free to contact us for all kinds of subsidy under State & Central government.


Central Government - CLCSS
The CLCS Component of CLCS-TU Scheme aims at facilitating technology up-gradation by providing 15 per cent capital subsidy to MSEs, on institutional finance availed of by them for induction of well established and improved technologies as per specified sub-sectors / products approved under the scheme.

Project Loan & Details Project Report
We prepare Detailed project Report (DPR) including CMA Data. It is one of the essential building blocks for successful completion of the project. It is a complete document for investment decision-making, approval, planning and implementation of the Project.
Food and Agro Processing Project Subsidy
Following sectors in food processing will be covered under the Scheme:Fruits and vegetables, Milk products (only value added milk product, excluding liquid milk )…

Gujarat Government Subsidy Scheme
Under Gujarat Government Policy 2020, the following subsidy is given to the new as well as existing MSME unit on term loan, which term loan is taken for purchaseof new Plant & Machinery and construction of factory Building or shed.

Electricity Duty Exemption
We are providing a consultancy service of Electricity duty Exemption in Gujarat state. Electricity duty Exemption is available in Gujarat state for New as well as Additional Industrial Unit.

We have the pleasure to introduce ourselves as one of the leading subsidy consultancy companies having clients in Gujarat. We have served clients engaged in different types of industries/business houses. About 200 clients from more than 8 different cities of the Gujarat states have availed our services for Govt. subsidy Benefits Consultancy. We are privileged to have served among other many large Industrial / Business houses.