Following sectors in food processing will be covered under the Scheme
Fruits and vegetables
Milk products (only value added milk product, excluding liquid milk )
Meat, poultry, fishery
Cereal/other consumer food products
Oil seeds products
Rice milting
Flout milting
Pulse processing and
Other such agri-horticultural sectors include food flavors and colors, oleoresins, spices, coconut, mushrooms, and hops.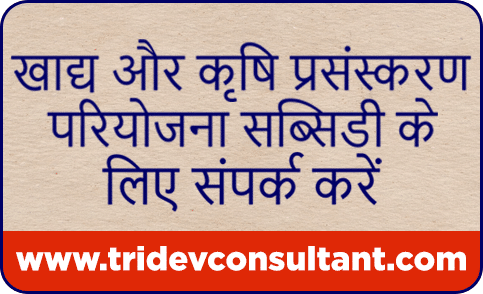 Disclaimer: All efforts have been made to avoid errors or omissions. In spite of this, errors may creep in. The information contained above is tried to be the latest compilation and up to date, still, no guarantee is given that the information provided is correct and complete. No one is responsible for and expressly disclaims all liability for, damages of any kind arising out of use, reference to, or reliance on any information contained above. It is further suggested that to avoid any doubt reader should cross-check all the facts, laws, and contents with the original government publication, guidelines, or notification issued from time to time.